HTBS Teetered Bed Separator(TBS)
Introduction of TBS
The teetered bed slurry separator is mainly composed of material feeding and spreading device, disturbing separating room, upwardflow injection system, cleaned coal flow guiding system, density detection device, gangue discharging gate control system and so on.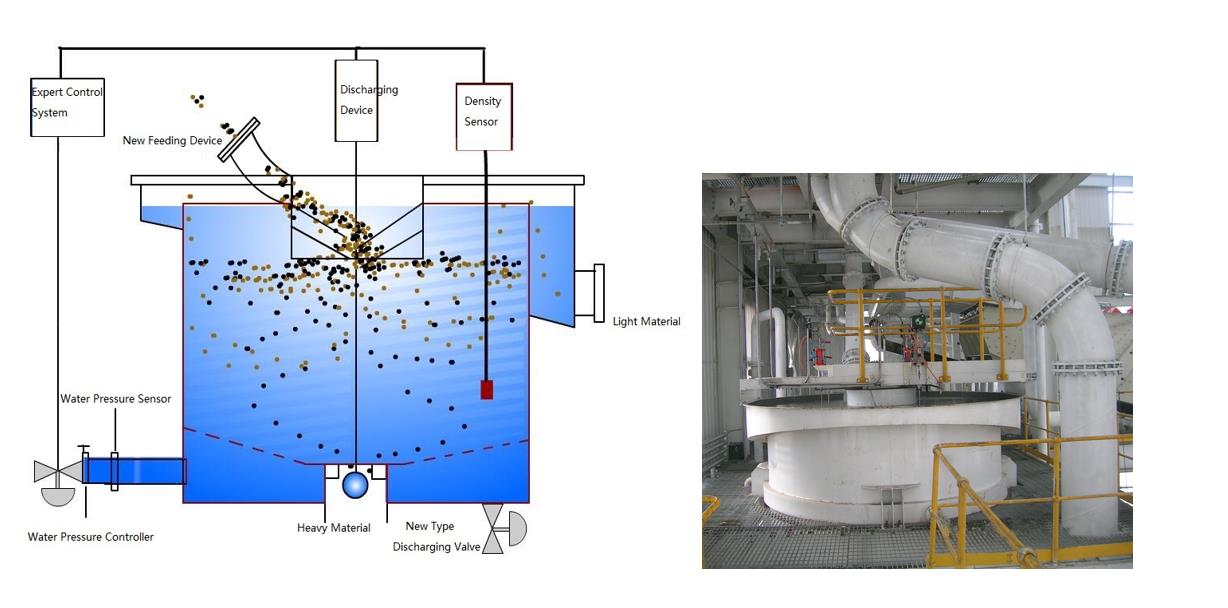 Features of HTBS
1. Controllable and adjustable separation density within: 1.2~1.9g/cm3.
2. Wide separation granularity scope: 0~5.0mm. The optimal separation granularity is: 2.0mm~0.25mm.
3. Unpowered operation. The machine operation needs no power equipment.
4. Full-automatic control. The sensor and electric control elements of high performance imported with original packaging are adopted to assure automatic and reliable running of the system.
5. High efficiency of separation. Low ash content of the cleaned coal and high handling capacity in unit area.
6. Little management and maintenance work in case of normal production.

Working Principle of TBS
The teetered bed slurry separator separates the light and heavy material in the authigene solid flow bed resulted from the upward disturbed flow according to the density difference principle so as to separate the cleaned coal and gangue.
Parameters of TBS
| | | | | | |
| --- | --- | --- | --- | --- | --- |
| Model | H-CTBS-1800 | H-TBS-2100 | H-TBS-2400 | H-TBS-3000 | H-TBS-3600 |
| Tank Diameter(mm) | 1800 | 2100 | 2400 | 3000 | 3600 |
| Handling Capacity(t/h) | 50-60 | 70-80 | 90-100 | 110-130 | 140-160 |
| Feeding Size(mm) | 1-0.25 | 1-0.25 | 1-0.25 | 1-0.25 | 1-0.25 |
| Feeding Concentration(%) | 45-50 | 45-50 | 45-50 | 45-50 | 45-50 |
| Rising Water(m³/h) | 50-60 | 70-80 | 80-90 | 90-100 | 110-120 |
| Rising Water Pressure(Kpa) | 70 | 70-100 | 70-100 | 70-100 | 80-100 |
| Bed Density(g/cm³) | 1.3-1.8 | 1.3-1.8 | 1.3-1.8 | 1.3-1.8 | 1.3-1.8 |
| Actuator Type | Eletro Hydraulic Actuator | Eletro Hydraulic Actuator | Eletro Hydraulic Actuator | Eletro Hydraulic Actuator | Eletro Hydraulic Actuator |
| Actuator Power(Kw) | 0.55×1 | 0.55×1 | 0.55×1 | 0.55×1 | 0.55×1 |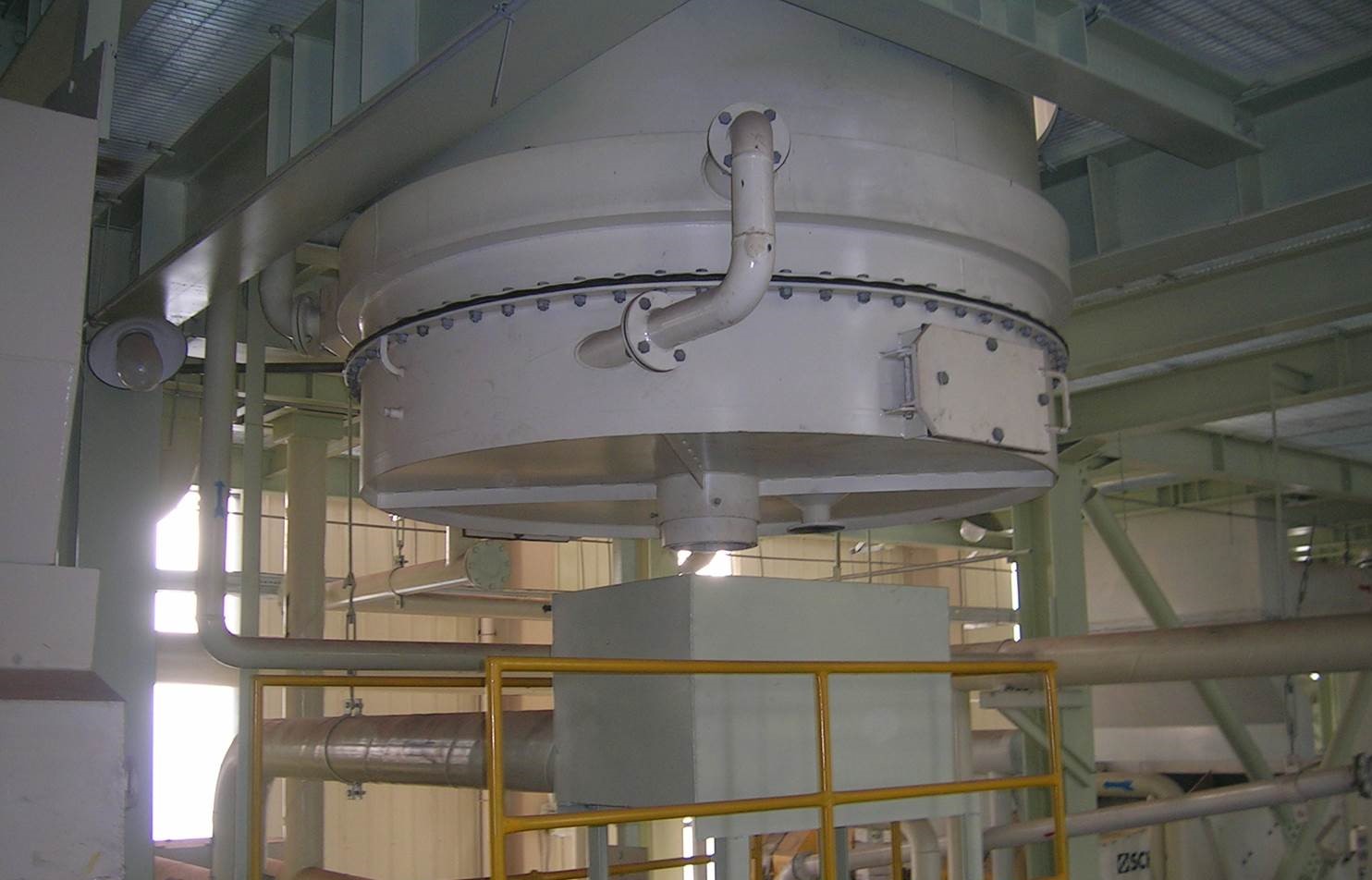 Contact us
Email: sales@hot-mining.com
Tel:+86 28 8331 1885