HOT strategic partner Tage IDriver and ZIJIN MINING Julong Copper challenges the application of unmanned transportation in the world's highest mine.
Recently, Tage IDriver and Julong Copper Co., Ltd. of Zijin Mining signed a cooperation agreement on the "Open-pit Unmanned Mining Transportation Pilot Project in Qulong Copper Polymetallic Mine". The two companies will work together to build the unmanned mining transportation application project for open-pit mines at the Qulong Copper Polymetallic Mine, which is the world's highest-altitude mine with a maximum altitude of 5455 meters and an average altitude of 5000 meters.
This project will serve as a guide for the subsequent large-scale unmanned transformation of mining trucks, and it is also a proof that Tage IDriver has once again been recognized by the world's leading mining enterprises, based on the excellent performance of its "Kuanggu" unmanned transportation solution in the mining area, especially the high reliability under the extremely harsh conditions.
Beyond Everest base camp: driverless operation challenge at 5455 meters with cold and high altitude
In the pilot stage, Tage IDriver will complete the unmanned transformation of several driverless transport vehicles subordinate to Qulong copper mine, and establish a complete driverless transport system of open-pit mine, including "vehicle-ground-cloud" coordination; In the comprehensive promotion stage, driverless cluster operation of no less than 150 mining vehicles will be realized.
In this pilot project, the highest altitude of the main working area can reach 5455 meters, while as a reference, the altitude of Mount Everest base camp is 5200 meters.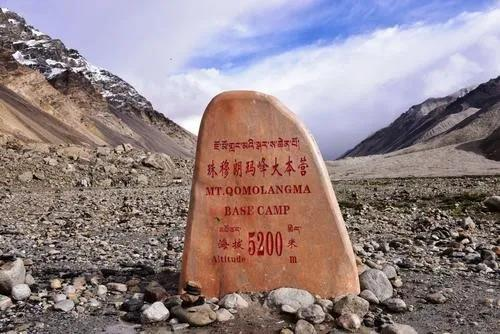 Qulong Copper Polymetallic Mine: the highest mine in the world
According to the article of Mining Industry, Qulong Copper Polymetallic Mine is the porphyry copper mine with the largest proven copper metal reserves so far in China. The identified copper resources are 10.36 million tons and the prospective resources are more than 12 million tons. Moreover, according to the National Mineral Resources Planning (2016-2020) released by the state at the end of 2016, Qulong Copper Polymetallic Mine has become one of the nine national planned copper mining areas in China.
Qulong mining area is located about 20km southwest of Mozhugongka county. It belongs to the junction of Gangdise mountains and Nianqing Tanggula mountains. It has steep terrain, strong cutting and glacial landform. The average altitude of the whole mining area is more than 5000m, and the altitude of the highest point is 5519m. There is only one simple road to the north of the mining area to reach Mozhu gongka County, and all the work and living materials required by the mining area are purchased externally.
Based on the forward thinking on the mining area environment and future enterprise development, Zijin Mining and Tibet Julong copper have made a strategic overall planning for the unmanned scheme of the mining area, and the driverless transportation scheme is one of the important parts.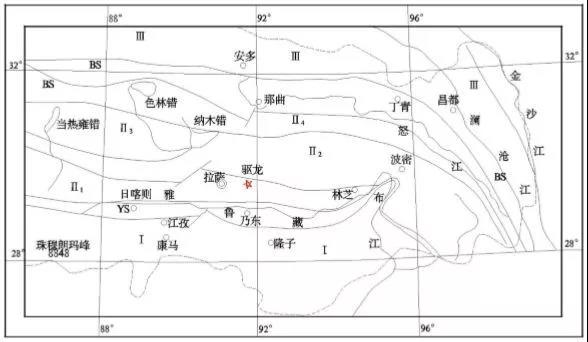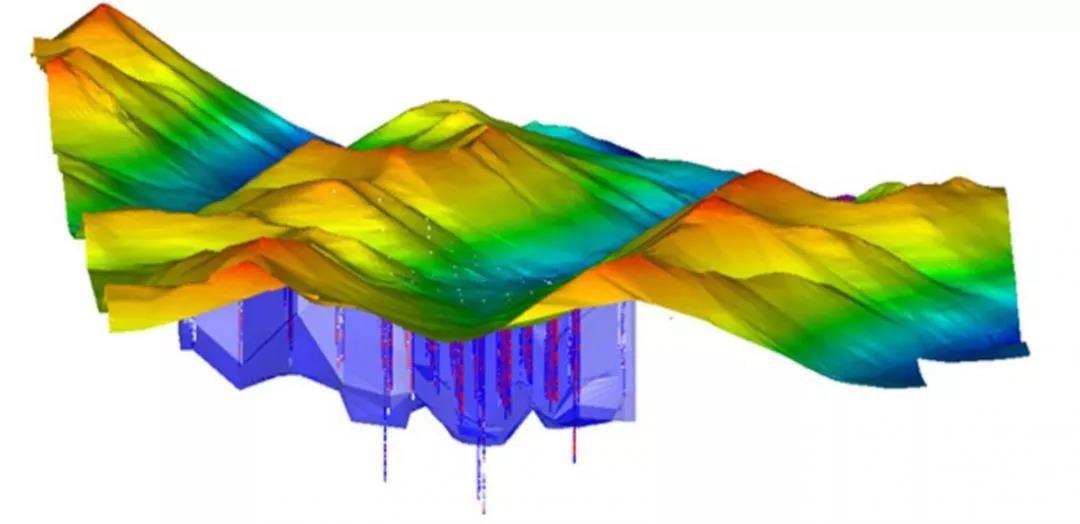 Kuanggu unmanned mining transportation scheme: large-scale application of multi mining area and multi formation
At present, the "Kuanggu" unmanned driving solution of Tage has been applied in many unmanned transportation projects such as Baiyun Obo Iron Mine of Baotou Iron and Steel Group, Yongshun Coal Mine of Ordos, and Huolin Henan Open-pit Coal Mine. Marshalling continuous actual production operation inspection. And it has been tested for several years and multi formation continuous actual production and operation.
The above projects have gone through the process of small-scale test, customer recognition, and then quantitative deployment.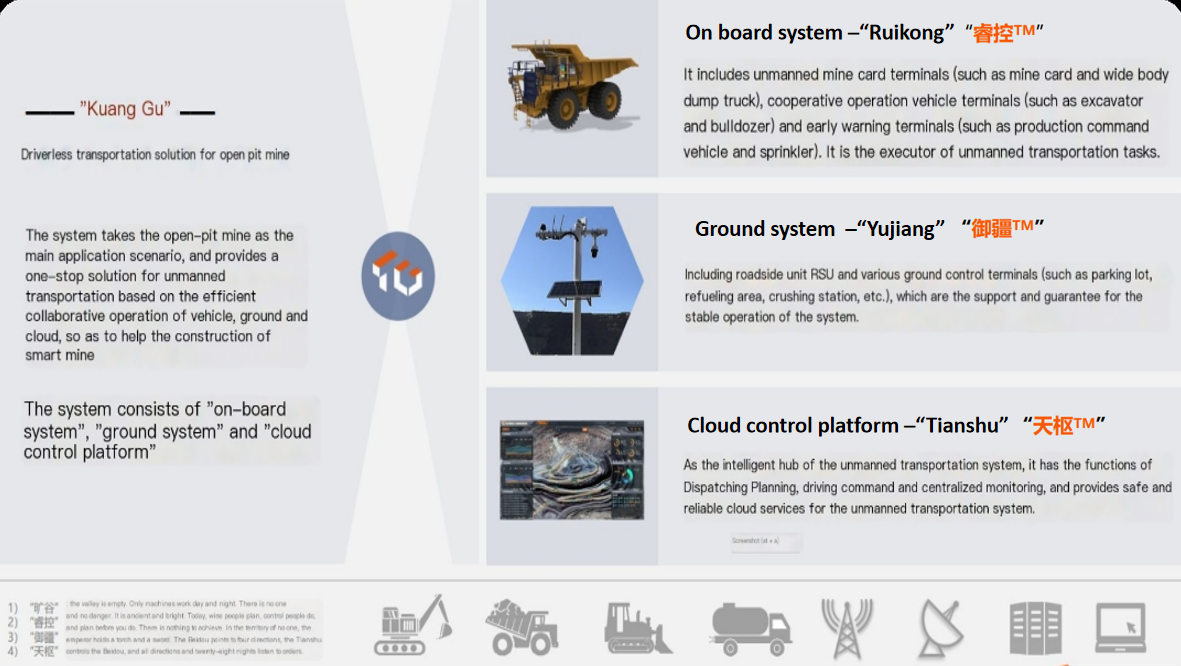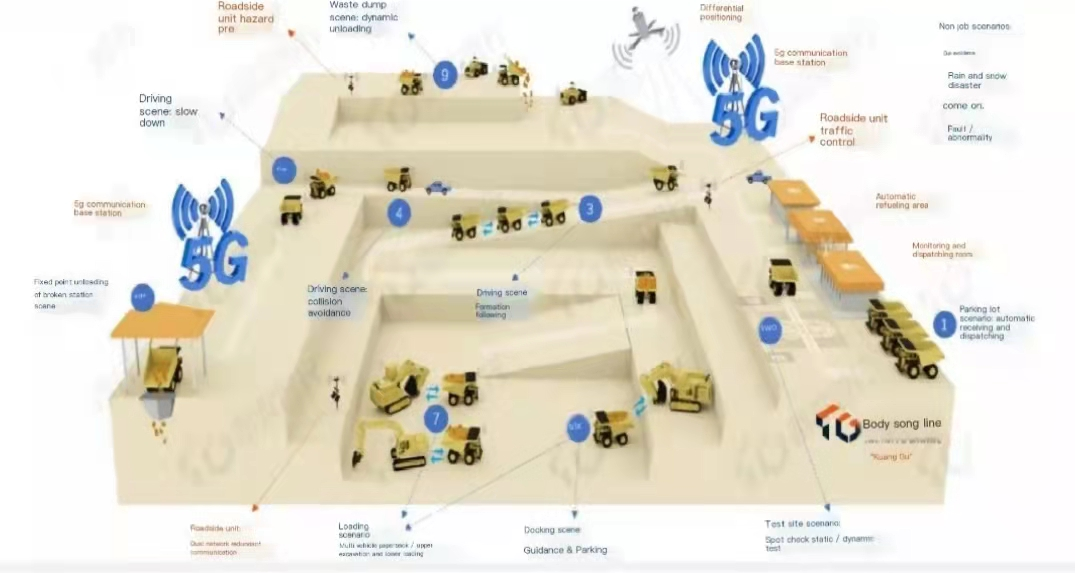 The whole scene of open pit transportation of "Kuanggu" unmanned transportation system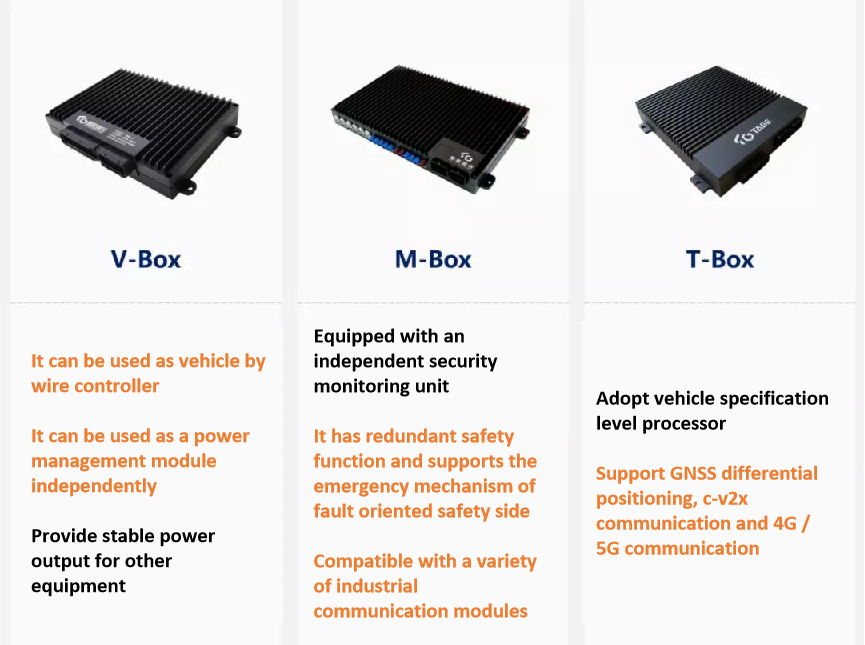 The industry's only self-developed vehicle specification hardware that ensures high system reliability in extremely harsh environments
As the only manufacturer with self-developed vehicle specification level hardware in the industry, Tage IDriver self-developed vehicle hardware computing platform M-box has completed the third major version iteration, integrated 5G communication modules, passed 3C certification, and entered the network Certification, as well as a number of vehicle-level testing certifications of the China Metrology Institute for environmental reliability such as high and low temperature, vibration, humidity, and EMC. It is the first batch of vehicle domain controllers in China that integrate 5g + c-v2x communication, support high-performance parallel computing, high security decision control, and pass vehicle regulation certification.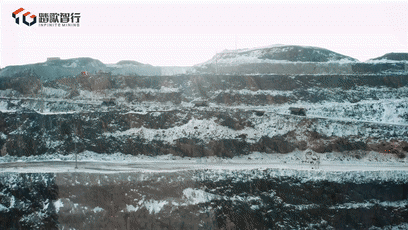 Driverless mining truck marshalling operation supported by "kuanggu" in Bayan Obo Iron Mine
Marshalling Automatic unloading by Kuanggu unmanned mining in Ordos Yongshun coal mine
Tage IDriver will fully support the pilot project of open pit mining of Qulong Copper Polymetallic Mine, ensure the smooth implementation of the driverless planning of Zijin Mining and Tibet Julong copper industry, and lay a good foundation for users' large-scale application in the future.
About Zijin Mining
Zijin Mining Group Co., Ltd. is a large multinational mining group focusing on the exploration and development of metal mineral resources such as gold and copper and the application of engineering technology. The company has been listed in Hong Kong H shares (stock code 2899) and Shanghai A shares (stock code 601899). In 2020, the company achieved operating revenue of 171.5 billion yuan, total profit of 10.8 billion yuan and total assets of 1987 billion yuan. The company ranked 398th among the top 2000 listed companies of Forbes in 2021, 3rd among the global gold enterprises, 9th among the global metal mining enterprises, 486th among the Fortune Global 500 in 2021 and 67th among the fortune China 500 in 2021. The company's mineral output of gold, copper, zinc and silver ranks among the top three in China, and has important mining investment projects in 14 provinces (regions) in China and 12 overseas countries.
About Julong copper
XiZhang Julong Copper Co., Ltd. was established in December 2006. On June 6, 2020, Zijin Mining Group acquired the equity of Tibet Julong copper, officially controlled Julong copper and led the development of porphyry copper mine with the largest proven copper resource reserves in China. The company holds three mining rights of Qulong Copper Polymetallic Mine, rongmucola copper mine and zhibula Copper Polymetallic Mine, with a total amount of copper metal of 7.9576 million tons and associated molybdenum metal of 370600 tons. The prospective reserves of copper resources may exceed 20 million tons.
For more information, please contact:
Hao Luo
HOT project manager
Tel: +86 13408406601
Email: hao.l@hot-mining.com
sale@hot-mining.com