Posted by Paul Moore on 2nd August 2022
Original form IM: https://im-mining.com/2022/08/02/hot-mining-and-the-evolution-of-ore-sorting-in-china
Heng Huang is the Managing Director of Beijing HOT Mining Tech Co Ltd, one of the most innovative and up and coming players in China's mineral processing technology and mining equipment markets. His background includes various roles at JohnFinlay Engineering Pty Co Ltd in engineering and project delivery for coal preparation, handling and washing plants, plus as Sales Director conducting EPC project delivery for mining projects at Taggart (Beijing) Engineering Co., Ltd.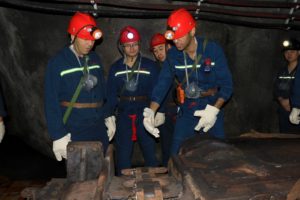 Heng Huang, MD of HOT Mining, second from left

He was also Chairman at Alpha Industrial Intelligence Holding Co Ltd which was and remains one of the leading players in underground mobile mining equipment (LHD and drill) remote control and automation systems in China. Recently, Beijing HOT Mining Technology and SDGT group jointly established a production base for underground trackless equipment in Jining City, Shandong Province. The first phase of the production line will be mainly used for the production of underground LHDs, underground articulated dump trucks, and drill jumbos for underground mining. The brand of the joint venture is GOOHOT.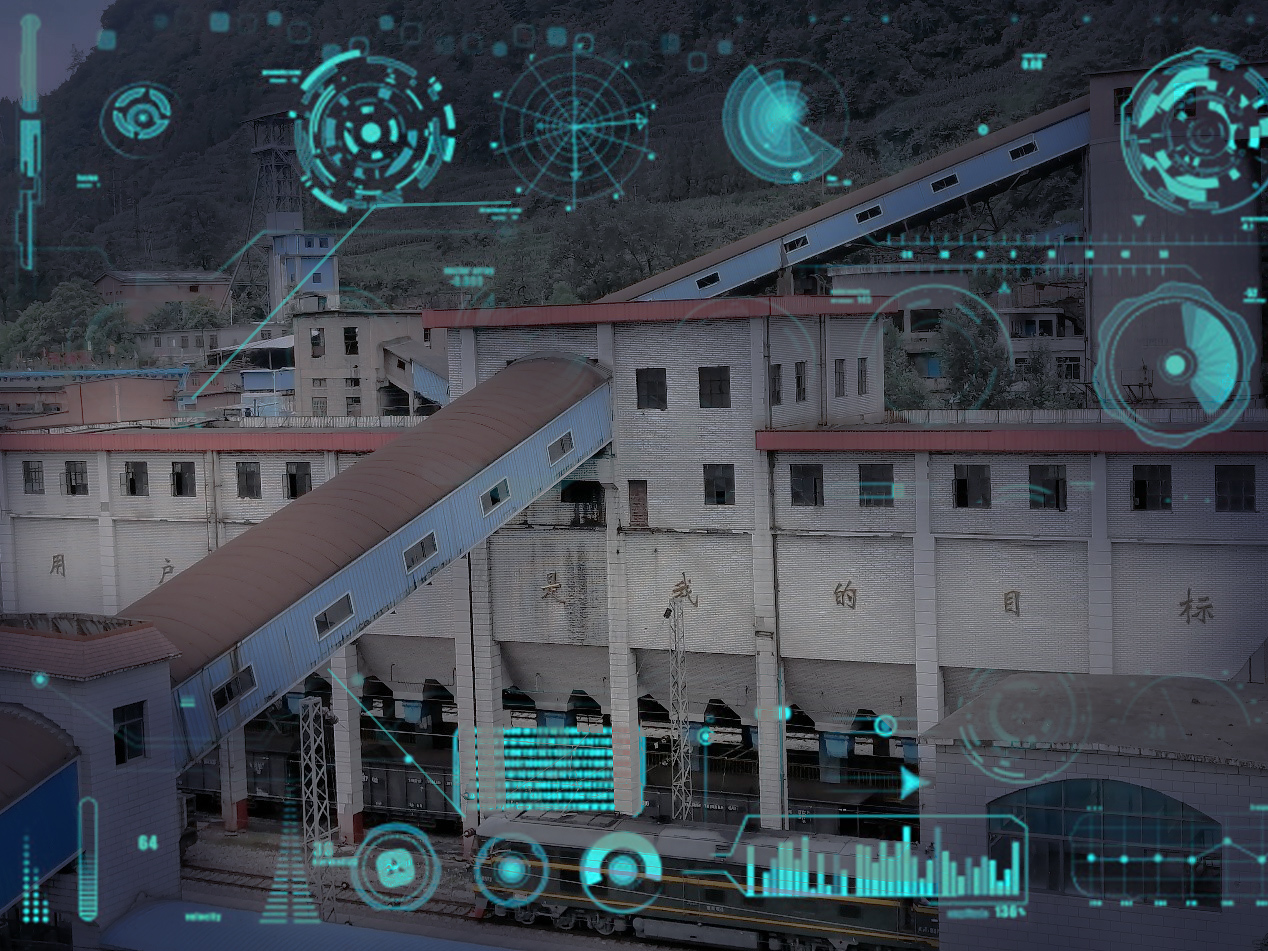 At HOT Mining, which has a manufacturing facility in in Chengdu, Sichuan Province, his main achievement has been the development of X-ray ore sorting capabilities using X-ray Transmission (XRT) technology. Through intelligent sorting with XRT, the grade of selected ores can be improved, a large amount of waste rock can be discarded, and valuable minerals in tailings and slag can be recovered and reused, so as to reduce the processing cost of downstream processes like crushing, grinding and flotation. It therefore can greatly improve mine efficiency with resulting economic benefits, and extend the mine life significantly. It has been proven in precious metals and non-ferrous metals such as gold, silver, molybdenum, copper, zinc, tungsten and vanadium amongst others.
The HOT Mining XRT sensor-based intelligent ore sorter Huang says has already been used at numerous locations, including the Silongduo lead-zinc mine in Tibet, China. Silongduo includes exploits two main deposits as well as several unexploited deposits located in the famous Gangdese metallogenic belt at an altitude of 4,810-5,600 m. It had stopped production for some years due to financial problems before HOT Mining technology was introduced. HOT Mining was entrusted as the long-term partner to carry on the trusteeship and operation of its Silongdo beneficiation plant. Huang comments: "We did a deep investigation of current processing technology and concluded that XRT-based sorting technology would be the most effective choice as it can achieve rapid recovery production and lower operation costs." With the application of an XRT ore sorter, Silongduo lead-zinc mine can make a profit of CNY40 million per year with a CNY8/t cost. The rate of recovery of Ag, Pb and Zn is between 95 and 98%.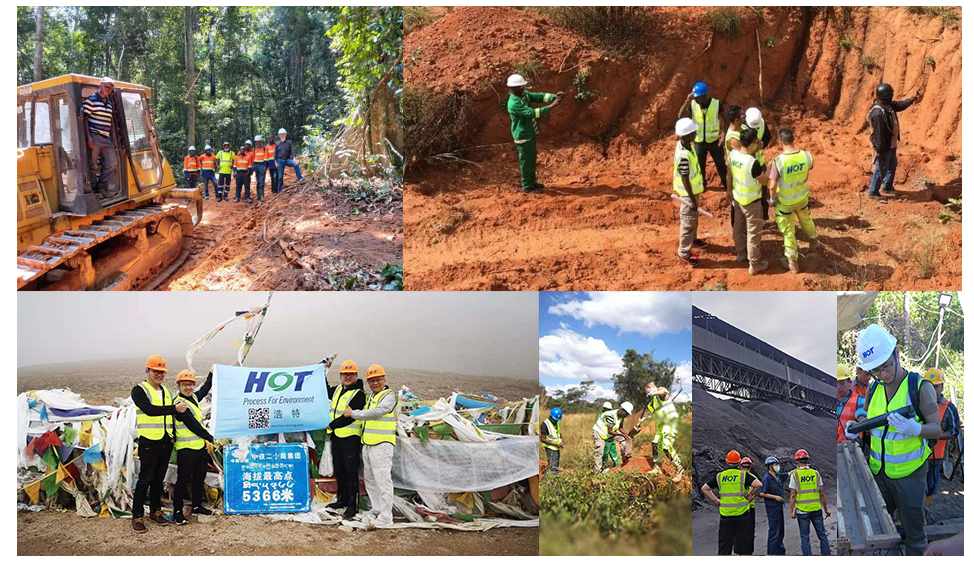 Moving to Indonesia, a container type XRT1800 from HOT Mining has been used at the Meiji coal mine. Huang told IM: "This is a typical case for container type XRT sensor-based ore sorter application in coal processing. The client has 200,000 t of raw coal in the yard which requires gangue removal before it can be sold. The client was looking for processing equipment that would not need too much civil engineering investment, but with flexibility of the utilisation rates. Our container type XRT sensor-based ore sorter ticks these boxes." It can also be put into operation very quickly and offers great mobility for transportation. The container type XRT sensor-based ore sorter was applied to 50-300mm lump coal in Meiji coal mine. After processing by the XRT ore sorter, the lump coal is transported to the lump coal product warehouse by a clean coal belt conveyor, and the gangue is transported to the gangue dump by the gangue belt conveyor.
HOT Mining XRT1800 at Meiji coal mine in Indonesia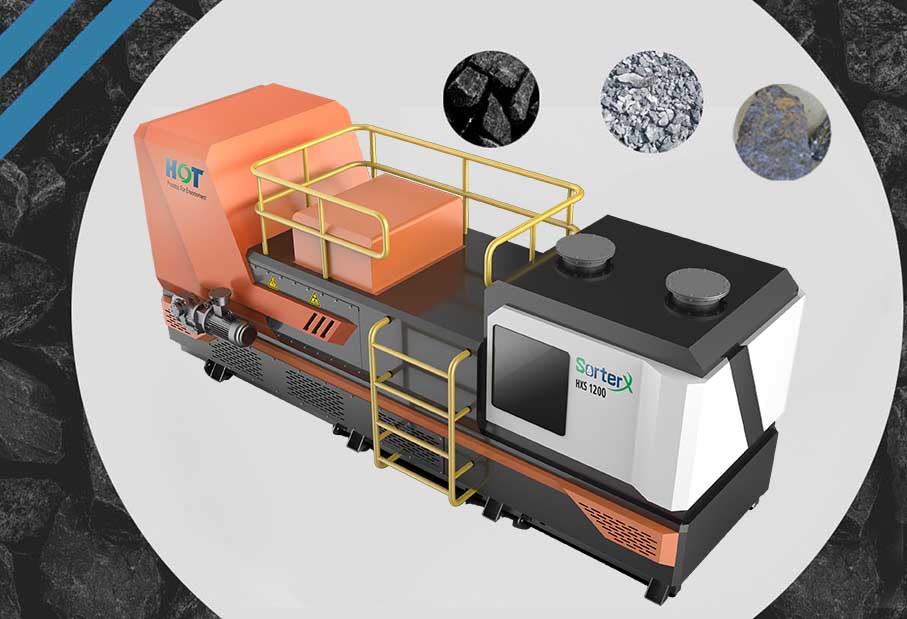 A third example is an XRT1600 put into operation at Hongzhuang gold mine in Henan province, China. Hongzhuang gold mine is a typical structurally altered rock type gold deposit. At present, the total amount of gold resources obtained is 40.956 t, where 6.244 t have been mined, and 34.712 t remain. The XRT1600 has been put into operation to optimise the existing beneficiation process and reduce the subsequent beneficiation cost.
The HOT Mining offering also includes CCD Colour Sorting; another method of material separation based on image recognition and machine learning technology. In mining, the ore colour sorter is also commonly called sensor-based sorting technology. Optical colour sorters (CCD colour cameras) combine X-ray sorting technology and NIR (near infrared spectrometry) to pick out the impurities in mined industrial minerals for removal or separate the stream into two or more categories. It can be used to process raw materials for use in the construction, cement and gravel industry after step-by-step processing such as crushing, grading, colour separation and grinding. The preparation of non-metallic minerals is particularly important as after colour sorting, the material has higher purity and a more uniform colour, which can significantly increase its saleable value. The CCD colour sorting technology has just recently been released but is set to be used in quartz, fluorspar and barytes operations.
Last but not least, HOT Mining has an on-line laser-induced plasma spectrometry (LIPS) element analyser. A major issue in coal preparation plants is the accurate online and real-time measurement of ash content. LIPS is an element measurement technology based on the basic principles that the wavelength of the atomic spectrum and ion spectrum has a one-to-one correspondence with specific elements, and the spectral signal intensity has a certain quantitative relationship with the content of corresponding elements.
Aerial view of Silongduo lead zinc mine processing operation in Tibet, China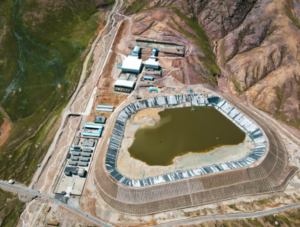 Using high-energy pulsed lasers (several nanoseconds of time width) to irradiate the coal surface, a high temperature of more than 10,000 degrees is generated in the range of several microns, causing the coal to form a plasma in this area, and various elements in the plasma will emit light. Measuring this spectrum can obtain the content information for each element.
The industrial testing of the LIPS system was carried out in the Pangpangta coal preparation plant located in Shanxi province, China from November 2020 to July 2021. Huang says that the test results show that the laser ash measuring instrument offers simple maintenance and stable working conditions, even with high humidity, high dust, high vibration and wide temperature ranges. For repeated detection of the same coal sample, the absolute error of the machine is ≤ 0.2%, and the absolute error with the manual test result is ≤ 0.3%, which meets the requirements of the Chinese national standard for detection error. LIPS is also being used at the Yueliangtian coal preparation plant of Panjiang Group in Guizhou Province and the Longwanggou coal preparation plant of Datang Group in Inner Mongolia.